Review: Forza Motorsport (Xbox X|S, PC)
For almost 20 years, the Forza series has been the pinnacle of racing simulators for Xbox and Microsoft fans. With realism, physics, real-time weather, many tracks to explore, and multiple game modes, the series has enthralled gamers.
This time around, Turn 10 Studios and Microsoft have taken the Forza Motorsport series and turned it upside down by switching to a games-as-a-service approach. Gamers will no longer be required to purchase a semi-annual entry into the Forza Motorsport series. Instead, Turn 10 Studios and Microsoft promise monthly content updates. This will include game patches, new skill competitions, and tweaks to the gameplay and game engine performance.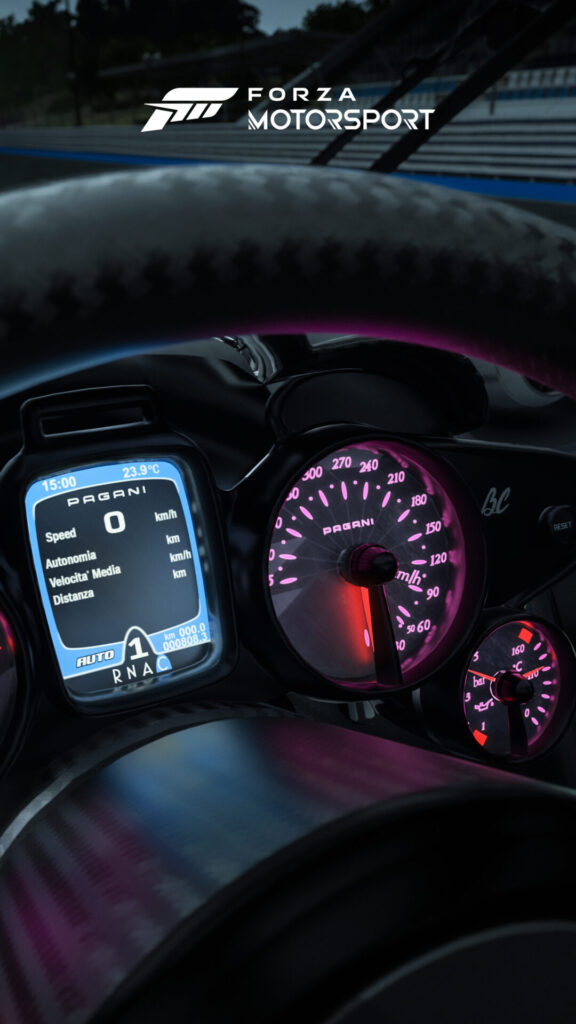 Regularly, but not on a set schedule, players can also expect new tracks and cars. Forza Motorsport launched with 20 tracks, built from the ground up to take advantage of the technical aspects of current-gen Xbox consoles and PCs, and over 500 cars. Add to that a brand new career mode and a robust of online features and players have a game that is well worth the purchase, or Game Pass subscription.
As is with most titles, Forza Motorsport begins with a tutorial, which eases players into the new gameplay and control elements, as well as the latest physics engine that brings the most comprehensive and accurate controls seen in a Forza title. Even the most seasoned of Forza veterans will find that this title is moving in a direction that far exceeds that of previous Forza Motorsport titles.
The Forza series has always been impressive in its graphics, but Forza Motorsport takes the presentation to a new level. We found ourselves enamored with the visuals whether on Xbox Series S or X. As would be expected with the Xbox Series X, Forza Motorsport offers fully rendered 4K resolution, with a solid 60 frames per second on performance mode as well as Performance ray-tracing mode. For quality and cinematics mode, the Xbox Series X offers a solid 30 fps.
Ray tracing is only offered in reflections on Xbox Series S, and only in the car theater and home space, but in Performance mode, gamers will experience a solid 60 fps capped at 1080p. While this may seem like a disadvantage, we promise that thanks to the quality of the development Turn 10 Studios poured into the game and a technique called temporal upscaling, the difference in fidelity isn't anywhere near as vast as gamers might think.
Audio is just as impressive on Xbox Series S as it is on Xbox Series X. As usual, the car sounds are specific to each and are authentic, but this time around the car sounds further draw players into the experience since the real-time rendering aligns the sound with car movements perfectly.
Controls in Forza Motorsport are presented exactly as gamers who love the franchise have come to expect, although the rumble effect is even more dialed in than in previous titles. We felt drawn in even further with the subtle differences in feedback. From rough dirt terrain, to smooth blacktop, hard turns, and spinouts, everything had its own vibration setup. We found that we could close our eyes, drive, and know exactly what the car was doing based on the type of feedback the controller put out.
Forza Motorsport does not disappoint in the online portion of the game. Not only that, Forza Motorsport innovates the online multiplayer space. Adding in a new mode called Featured Multiplayer, live events are held at real-world times, in real-world weather, and in real-world temperatures for each track that the race weekend is held in. This brings a true sense of realism to the title that no other racing title on any platform can compete with. Players can play with up to 23 other players when joining a pre-race qualifying or open practice, which can be accessed up to five minutes before the start of the race. This alone was a gratifying feeling, as we were no longer racing with bots. We can't stress this point enough, it gave us the feel of really being there. Forza Motorsport features a plethora of other multiplayer modes, but we want to leave some things for gamers to find out themselves. Just know that we haven't scratched the surface of what we've included in our review.
Forza Motorsport might just be the perfect racing simulator. An almost overwhelming amount of cars and modes of play, along with more content to come on a regular basis, makes this game one that players will stick with for a long time. Treating the Forza Motorsport series as a game as a service is a welcome change and feels like it's the way it's supposed to be. Don't miss out; give Forza Motorsport a try.
Review Performed via Game Pass utilizing a Game Pass Code Provided by Microsoft
Gameplay

Visuals

Audio

Controls

Story

Replay Value