Playstation 5 Redesign Coming This Holiday Season
According to Playstation Blog, an updated design for Both Playstation 5 disc and digital edition will be launching this November at select "local" retailers and via the Playstation direct order site. A full global rollout is slated for the months that follow.
While the DualSense controller design will not change, the console is 18% lighter for the digital version and 24% for the disc version. The redesign also features a smaller form factor, shrinking the console by 30%. In addition, both versions of the device come with 1TB of storage, versus the 500GB included in the current digital edition.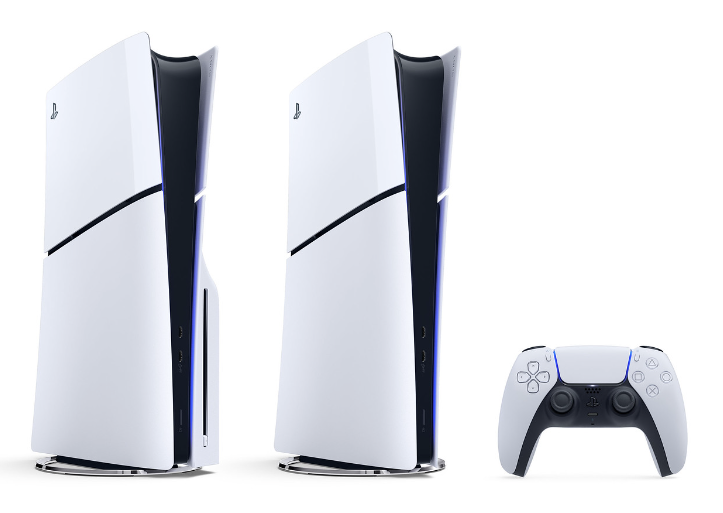 What is most noticeable is the plates. The device now contains 4 plates, with the top two plates (or right side plates, depending on how users have their console presented) featuring a gloss finish. The two remaining plates will retain the matte finish. The device also comes packed with a horizontal stand, with a vertical stand to be available as a separate purchase for an MSRP of $29.99.
Another option that may be welcome for users who purchase the digital edition but later wish to switch to the disc edition, is the Ultra HD Blu-ray Disc Drive will be available as an add-on later on with an MSRP of $79.99.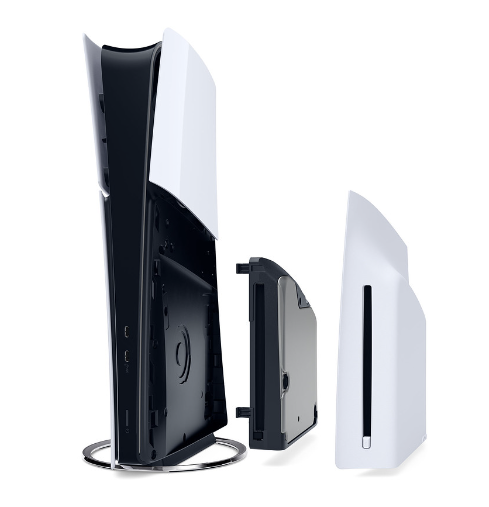 The PS5 with Ultra HD Blu-ray disc drive will retail in the US at an MSRP of $499.99, with the PS5 Digital Edition priced at $449.99 in the US.
The trailer for the Playstation 5 redesign can be seen below.