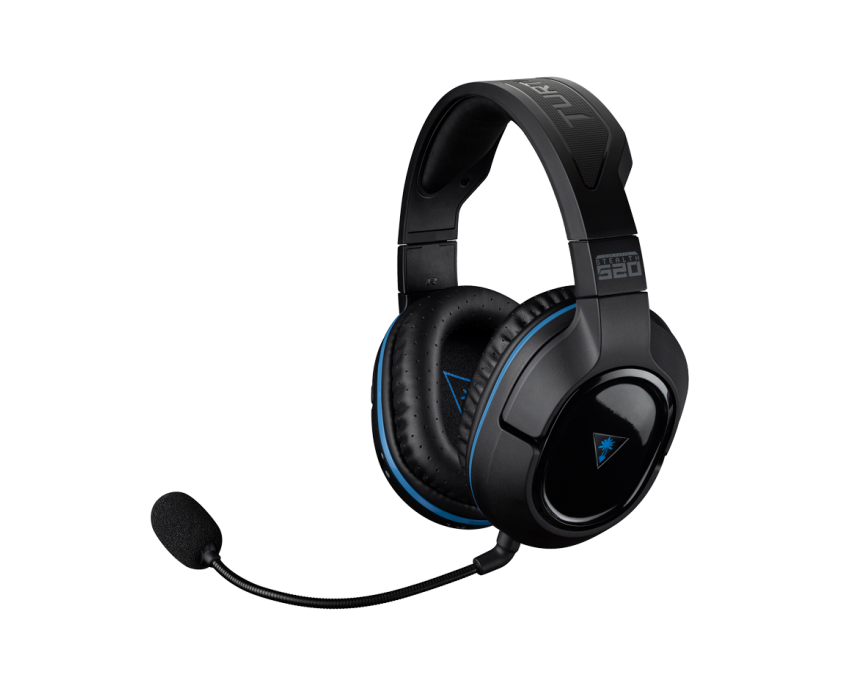 Hardware Review: Turtle Beach Ear Force Stealth 520 (Playstation 4)
The Turtle Beach Ear Force Stealth 520 is a wireless headset born to make an impact. Gaming headsets are a plentiful thing in the game industry but it's obvious who the leader is. While Turtle Beach provides higher end headsets that can top anything else out there, never before has there been a headset built with the same quality, but at a far more accessible price point.
The design and color palette of this headset coincides perfectly with the tones of the Playstation 4, proving that this headset is a match made in heaven for the Playstation 4. The black headset with blue trim and blue led lighting really make this headset stand out, and gives spectators the impression that "this gamer is for real."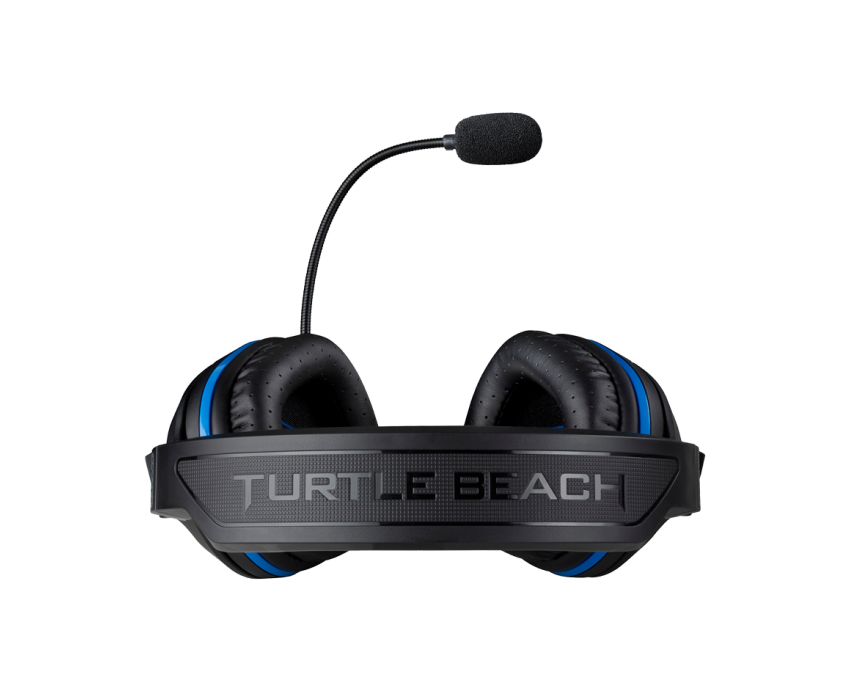 Sound quality is the bread and butter of Turtle Beach and the Ear Force Stealth 520 certainly does not disappoint. The device includes a myriad of features such as DTS 7.1 Surround Sound (a staple in the gaming world) as well as a number of available preset audio settings which allows the headset to adjust to any type of game with the press of a button.
one feature that really stood out was "Superhuman Hearing." Turtle Beach describes this feature by stating, "Hear every single thing around you from enemy footsteps to distant vehicles to weapon reloads." We ran this feature through the gamut with shooters, platformers, open-world and fighting games and found the feature to live up to exactly what it touts.
Mic sensitivity is another strong point of this device. We found the mic to hide a lot of voice imperfections such as "P" pops. In addition, the sensitivity was enough that we didn't have to raise our voice. Simply speaking in an average tone did the job just fine. Most other brands we've used required us to raise our voice a bit. The boom is also easily adjustable if gamers find the need to raise their voice, which of course has been known to happen from time to time in gaming.
One area of opportunity for the Ear Force Stealth 520 is comfort. It fits pretty tight, which gave us a bit of a headache after an hour or so, but we did find the discomfort to slowly cease after breaking the device in through about 15-20 hours of gameplay. On a positive note, however, is that the headset had no trouble performing that long, thanks to its 15+ hour rechargeable battery.
Overall we were impressed with the Turtle Beach Ear Force Stealth 520. The build quality is there, the sound quality is there, and aside from the required break-in process, it's a great investment for anyone who plays video games.
Visuals

Audio

Controls

Comfort